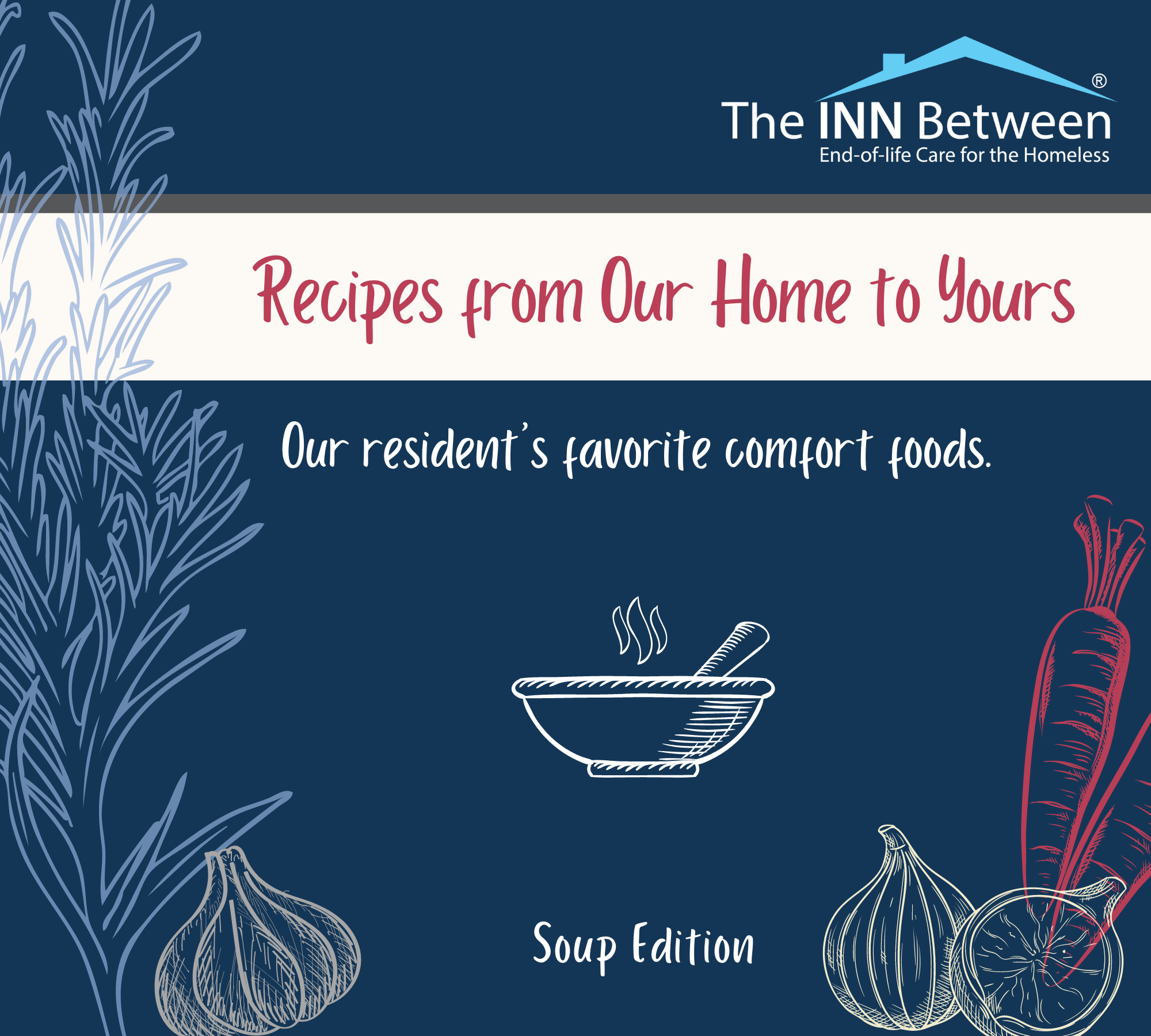 1225/10000.00
12 % Funded
About the campaign
Over the last few months, we have been collecting soup recipes from our volunteers, residents and staff. The INN Between Kitchen Crew was more than excited to try out some new recipes. During the month of November, they cooked up each one of the soups and our residents were able to judge them!
How can you get your hands on this cookbook?
With a donation of $20 or more, you will receive a meaningful tribute to The INN Between's first five years of compassionate care and service, to the people we served, and a throwback to our first fundraising event, the Simple Soup Supper. These cookbooks will be available for pickup in January 2021.
Are you looking for a meaningful gift?
With a donation of $25 or more, we will email a personalized certificate to the recipient of your choice indicating the gift. Sending this cookbook is a great way to let your family and friends know about The INN Between and what we do to help our homeless friends. Together, we can ensure that everyone has a place to call home at the end of life. Please include the name, email and shipping address of the recipient in the box below and select the method of delivery, electronic or paper. This donation of $25 or more covers the cost of shipping the book. The cookbooks will arrive January 2021.
Disable donation
Reason: Campaign expired