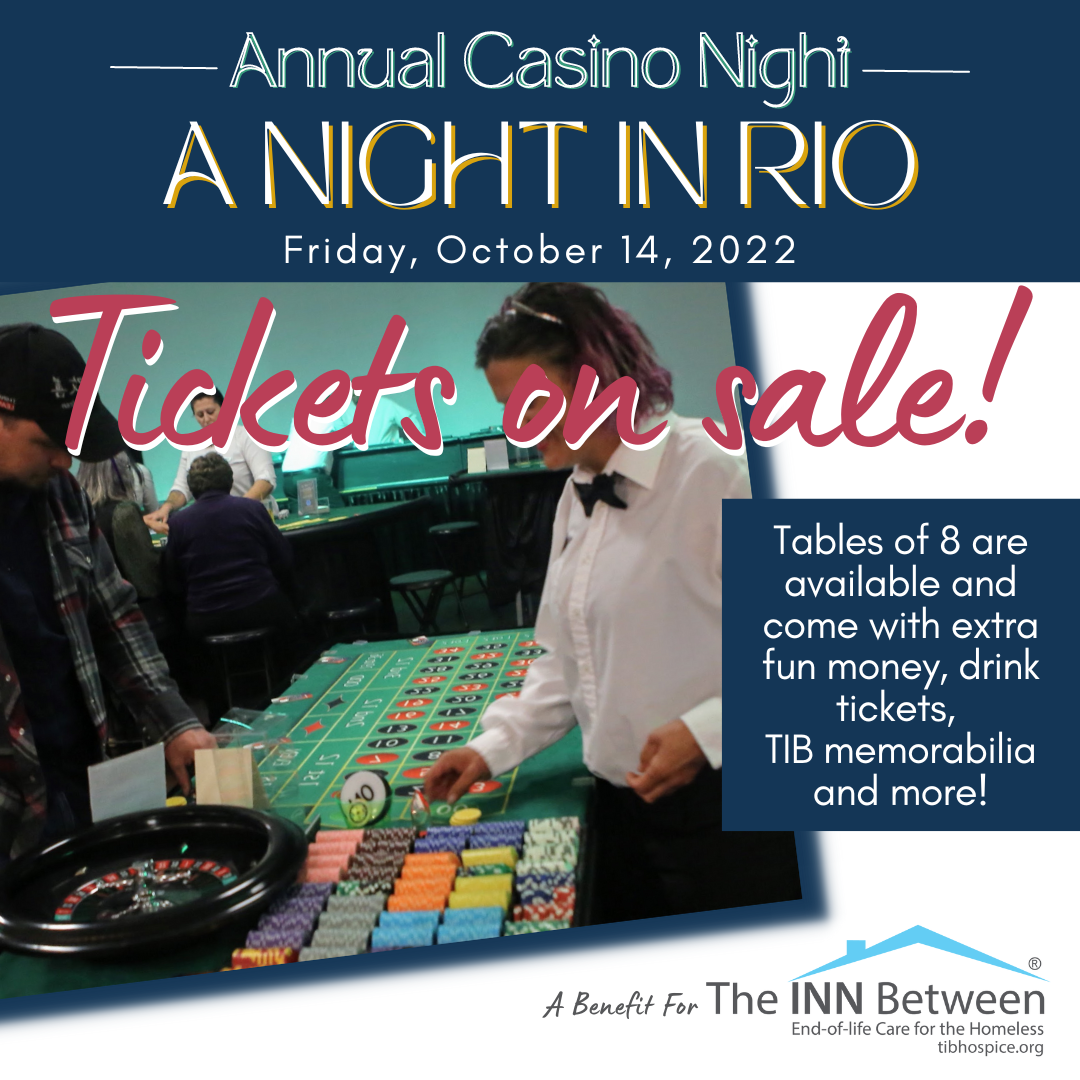 Join us for our signature event where we go ALL OUT providing an immersive themed experience each year, focusing on a specific culture's celebration of life while honoring and remembering those who have passed away peacefully at The INN Between. By joining us on Friday, October 14, 2022 at 6:00 PM, for A Night in Rio, you will be contributing to the compassionate community providing dignity and respect to all the residents at The INN Between now and in the future.
Your ticket includes a delicious themed dinner by Utah Food Services, $1,000 in casino fun money for casino-style games, 2 drink tickets for a themed cocktail/mocktail crafted by Copa Bar Services, endless entertainment and a night to remember.
Looking to reserve a table for 8 people? This is an option! For $1,000, you and seven friends get a reserved table with recognition, The INN Between memorabilia, and...BONUS casino fun money! Please email us at This email address is being protected from spambots. You need JavaScript enabled to view it. to set this option up.
Looking forward to sharing this special evening with you all!