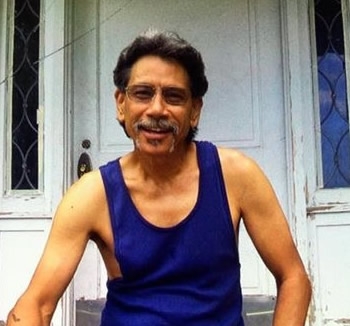 James (Jimmy) Yim Cheung Hew passed away at The INN-Between in Salt Lake City, Utah, on Thursday, October 13, 2016 at the age of 62 from liver cancer. Jimmy was born in New Orleans, Louisiana on February 10, 1954. He worked for many years as a professional window cleaner in Utah and Nevada. He was a free spirit and never met a stranger. Jimmy enjoyed watching and playing sports, cooking and traveling. He loved his family deeply. Jimmy will be forever remembered for his heart of gold.
At The INN Between, Jimmy loved to cook and made exotic dishes like Chinese Dumplings. He loved music, always had music playing and enjoyed the Music Therapy sessions hosted by our volunteers. His outgoing personality and upbeat outlook made life at The INN Between fun for everyone.
Jimmy is survived by his father, Eugene Hew and sisters Charlice Hew (Michael) Byrd; Leilani Hew (Steve) Bernard; Alice Hew (Todd) Hoppmeyer; and brother, David Berwick; his nieces and nephews; and the rest of his family and friends.
Jimmy is preceded in death by his mother, Beverly Berwick Hew.
A memorial service will be held at The INN Between, 340 S. Goshen Street, Salt Lake City, UT, on Wednesday, October 26, at 11:00 am. Lunch will be served following the ceremony.
The family requests that donations in memory of Jimmy be made to The INN Between, a non-profit organization, at 340 S. Goshen St., Salt Lake City, Utah 84104 or online at www.theinnbetweenslc.org.
In Loving Memory of Jimmy… A Poem by Mary Elizabeth Frye
Do Not Stand At My Grave and Weep
Do not stand at my grave and weep; I am not there. I do not sleep.
I am a thousand winds that blow. I am diamonds that glint on snow.
I am the sunlight on ripened grain. I am the gentle autumn rain.
When you awaken in the morning hush
I am the swift uplifting rush of quiet birds in circled flight.
I am the soft stars that shine at night. Do not stand at my grave and cry;
I am not there. I did not die.