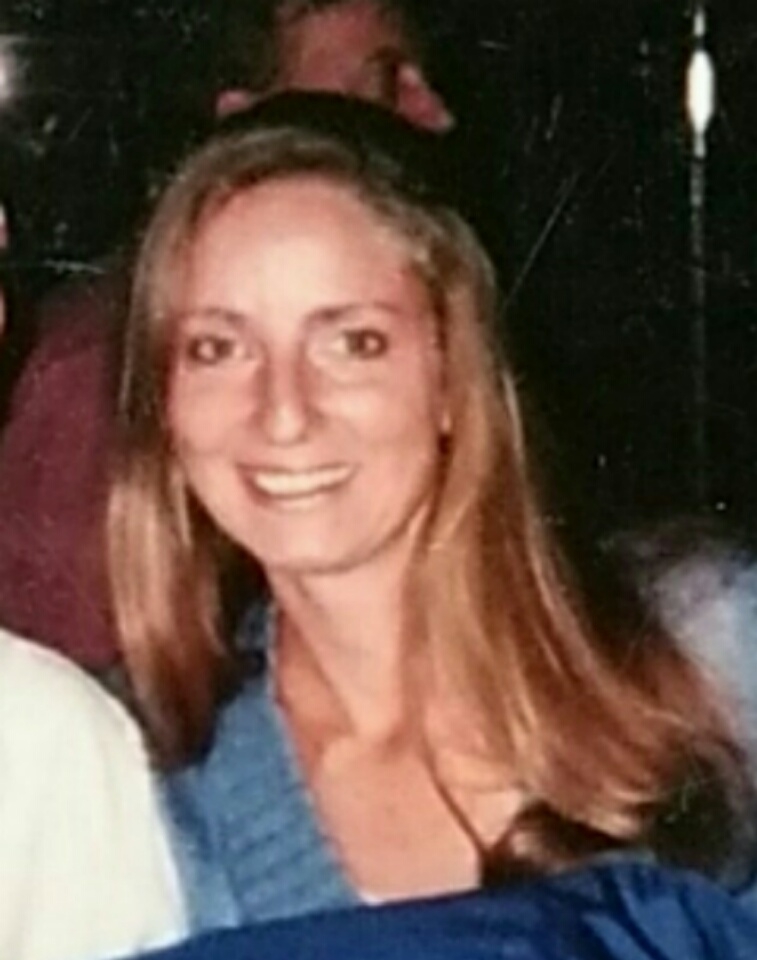 Born to Catherine Harmston (Gillett) and Lee Harmston in Vernal, UT on January 6th, 1967.
Robin was the youngest of nine children. Growing up on a farm, she would charge 10 cents to anyone who wanted to ride her palomino pony. She was sharp and always did well in school, when she'd attend. She met her first husband, Tharon Craig Satison, at age 15 and had two children, Jennifer and Richard. Robin and Tharon divorced before she was even 18 years old. Robin worked hard and had many jobs to provide the best life for her two children. Later, she met her soul mate, Blake Skinner, and married on June 23rd, 1989. Together they had two little girls, Heather and Hope Skinner.
Robin enjoyed camping, fishing, creating memories with friends at Bunko games, cheering for the Denver Broncos, and had a major crush on Karl Malone during the Utah Jazz golden age. She regularly attended U of U football games, where she'd sell her patented "Teamcatchers", which she had worked so hard to develop. She loved hosting family events such as Thanksgiving dinners, birthday parties, Superbowl parties, or any event which could be used as an excuse to bring family together. The title of "The Fun Aunt" or "Sister" or "Cousin" was bestowed upon her by many of her family. And, she usually lived up to that title. She had a gift; a special connection with each member of her family, a connection unique to each but as special as the others.
Robin worked for Hydrapak (seals division) for many years, and later at Interstate Brick until 2010.
We will always remember her as our beautiful mother. She was young, caring, beautiful, vibrant, fun, and full of life. She taught us kindness and strength by example. She made us smile and laugh with an infectious energy when no one else could. She cheered for us when we were young. And later, as adults, we cheered for her as she fought illness that came in many forms. Before cancer stole the life from her, addiction stole her from her life…from our lives. The pain of addiction is not only felt by the addicted, but by all those close to them. Her family endured the many afflictions of addiction as she was unable to overcome her substance abuse. Her last years were marked by broken dreams of what was, what was no longer, and what may have once been.
She passed in the quiet serenity of The Inn Between, hospice for the homeless. Our family would like to thank the incredible staff, volunteers, and residents, who cared for her and helped her find peace in her last days.
Robin is preceded in death by her Sisters Kathy Jones and Maudeen Holfeltz, her mother Catherine Harmston, and father Lee Harmston.
She is survived by: husband Blake Skinner; daughter Jennifer and son in law Brock McMullin; son Richard Satison; daughters Heather and Hope Skinner; step daughters Teesha Neiser, Brandie Kelly, and Tiffany Skinner; grandchildren Kiki, Titan, Apollo, Davyn, and Jaxson; siblings Keith and Willa Mounteer, Terry and Connie Mounteer, Larry Holfeltz, Susan and Bob Coppa, Dennis and Vicki Mounteer, Les and Laurie Mounteer, and Joe Mounteer.
Robin's family had a graveside service honoring Robin at Valley View Cemetery on August 21st. Her family also asked in lieu of flowers that people please consider making a donation to The INN Between, of Salt Lake City, Utah, or any foundation that helps those dealing with addiction and substance abuse. View this obituary on the web here.